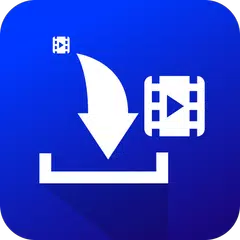 Fast Video Downloader for FB
by eXcept Solutions
Download App
Fast Fb video downloader is a video downloader for Facebook that is used to download videos from Facebook into a phone gallery. It allows you to browse for a particular video and download videos in many formats.
Just think about how many times we liked facebook videos on different Fb groups, facebook pages, or sometimes videos uploaded by our friends and by social media influencers, we want to save those videos on our device and watch them again and again but it's impossible to download those videos without any good downloader apps. Fast facebook video downloader will help you to save videos on your smartphone with high-quality. Browse videos on facebook according to your interest and copy the url in app to download your favorite video in no time.
Fast video downloaders for facebook also offer trending videos to their users.
The video downloader for Facebook is incredibly simple in use with its user-friendly interface. Download videos from Facebook news feed and watch them offline or, also can repost videos, upload them as Facebook stories, and get more Facebook likes. Free Fb Video downloader is a very fast and free app. Just download this best video downloader for Fb and simply save videos. FB video downloader automatically detects the video, which you'll be able to download with only one click.
Login and browse your wall.
Now download videos from Facebook save them to your device to look at them offline and, share them later together with your friends, relations, and your loved ones.
Fast Video Downloader for Facebook brings trending videos to its users. Install Facebook video downloader to know about new trends on social media.
Download multiple videos and accelerate download at the same time, which is faster than other downloader apps.
download videos in many resolutions, like 144p, 240p, 360p, 720p, 1024p, 4K, etc.,
you can download high-definition videos as many as you like.
watch and download videos.
download videos from Facebook and enjoy them offline.
support videos in many resolutions.
brings trending videos.
Share downloaded videos with friends.
download video from Facebook pages and groups.
Download videos in the background.
Play videos offline with the built-in video player.
1. Open Video downloader for Facebook Fb
2. Sign in your facebook account and browse any videos and facebook story you like on your news feed.
3. Select to play the video "video downloader for Fb" will provide download option.
1. Find FB video and facebook story you want to save in your device (smart phone)
2. Copy link of the video you want to download and past in Video downloader for Facebook.
Note: Our fast facebook video downloader is not associated with facebook or any other social media platform.
You should be aware that the publisher or owner of the video on the platform retains ownership, intellectual property rights, and any other interests in the video. We respect the publishers' or owners' legitimate rights and interests. Before downloading and using the content, we urge that you seek permission from owners.